We offer a Bespoke, Efficient and Accurate outsourced payroll service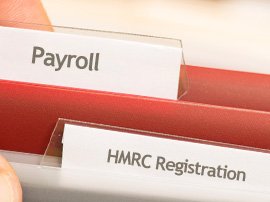 Payroll is a vital part of any business's administrative responsibilities, but is often time consuming and tedious. At JLP we are dedicated to providing a bespoke, efficient and accurate out-sourced payroll service.
With over 20 years' experience of running payrolls for companies of all types and sizes, we can take control of your entire payroll operation, leaving you to do what you do best "run your business".
We pride ourselves in being able to provide tailored financial reports to meet all of your specific requirements. Something our existing clients find invaluable. We are also happy to provide direct advice to your employees about their own tax issues.
We have clients from every type of business including and not restricted to residential care homes; pre-school nurseries; pubs/restaurants, hotels & cafes; engineering; health & beauty; cleaning & maintenance; temp agencies; churches; Accountants and estate agents. So, if you are looking to outsource your payroll, you've come to the right place.
Our Payroll Services – we cover everything
Whatever your payroll needs, we've got everything covered:
All pay periods: we offer weekly, fortnightly, 4 weekly, monthly and quarterly payrolls to suit your needs.
All types of pay: basic, overtime, holiday pay, sick pay, statutory maternity pay, pensions, student loans, etc.
All payment methods: from cash to BACS
Departmental breakdowns provided
Payslips: production of and distribution to each employee
Files kept for each employee: on all pay matters
HMRC registration and on-line filing: we register all our clients with the HMRC using our Agency Number. This means we can file all documents on line, on your behalf, to meet all of HMRC's requirements, including P45, P46 and P35. We also field any queries that the HMRC might have, direct.
PAYE registration: any new clients that we take on who are new employers, we register the business for PAYE on their behalf.
How it all works
Once everything is set up, it's very simple. All you need to do is phone or email your monthly hours through to us, and we do the rest. If you wish, we can design a bespoke spreadsheet for you with all the standard information on it, i.e. name, salary, pay rate etc., with further columns for bonuses, holiday pay, expenses, commission etc., where you just input anything that isn't part of your employees' normal monthly salary. Then, once we receive your payroll information for the month we import it straight in to our system, ready for processing.
Once we have processed the payroll, we send all payslips either directly to you or to the private address of each staff member. We can also undertake the following additional payroll services for you, as required:
Email or post any reports to you, including bank import files to allow you to transfer the employees' pay to them.
Provide you with the PAYE for each month or quarter
Keep records at our offices in order to complete the year-end and balance the account off.
Once we have completed the payroll, we update the spreadsheet with any new starters or leavers, ready for you to make any necessary changes on for the next payroll.
Contact us now to find out how our payroll services can help your company